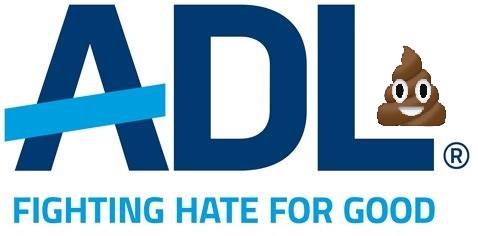 ADL WATCH #21 – THE CULT OF ST. GEORGE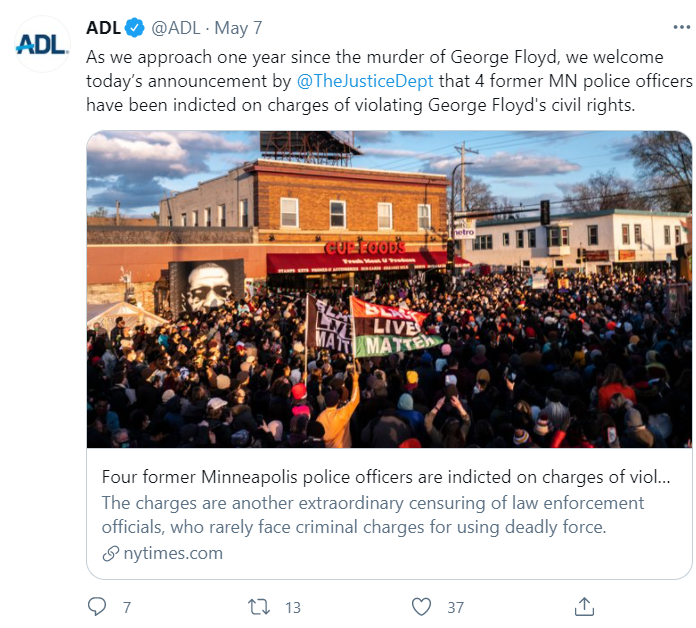 The ADL, which long ago relinquished any ties to anything resembling traditional Judaism, has found a new faith. Needless to say, it is the faith of Progressivism, that blasphemous cult excoriating America's legacy as racist, sexist, homophobic, transphobic, etc.
Happily for the ADL, it now has a saint. None other but the drug-addicted former armed robbery committer George Floyd. Thanks to Floyd's death, heralded by some as martyrdom, months of riots, a Pontus Pilate-like trial, and a plethora of sacred artifacts such as BLM shrouds, Floyd is now at the center of a cult. His hallowed image is (illegally) sprayed over countless walls and held up by countless believers.
So now the ADL rejoices in the strange federal indictment, or persecution, of four policemen who happened to witness the occurrence of Floyd's arrest and death. The localized nature of the common law is not satisfactory. Minnesota did not go far enough! In matters of high faith, the federal government must step in! Triumphantly, the trial of Derek Chauvin is a gateway to follow up persecution. All who dare offend the sanctity of Floyd must be purified!