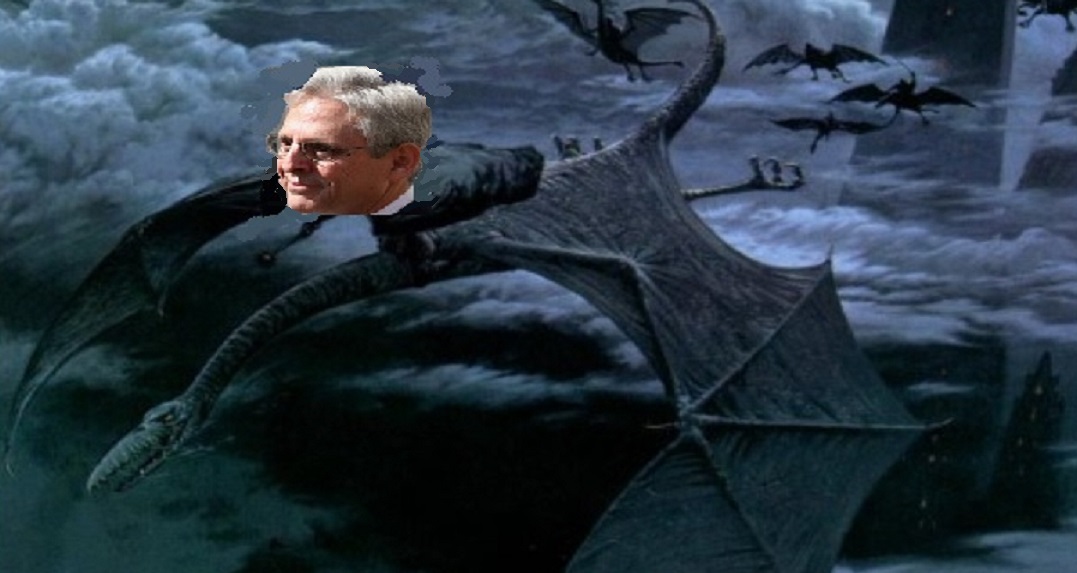 JEWS BEHAVING BADLY #13 – INSURRECTION!
Jews Behaving Badly
I had never imagined I'd be saying this but thank you, Mitch McConnell! Thank you for resisting the Obama steamroller and blocking Merrick Garland's ascension to the Supreme Court.
Garland, a vengeful persecutory type, now the Attorney General, is filled with zeal to ferret out "domestic terrorists." Here's a quote from CBS:
"Citing the department's ongoing investigation into the January 6 riot at the Capitol, Garland pledged Tuesday that the department would pursue domestic extremists with the same 'resolve and dedication.' The measures announced are part of the Justice Department's rollout of its new strategy to counter domestic terrorism, as part of a coordinated effort by the Biden administration to combat the rise in politically motivated extremism."
As a child of the '90s in Israel, I can tell you a few things about terrorism. It's not an aimless rabble trespassing upon government property, but exploding busses, Molotov cocktails, and women's skulls hacked by axes.
As an intelligence officer in the IDF during the 2nd Intifada, I can also tell you what an "insurrection" is. Rather than weirdos in furry costumes, it involves roadside bombs, bullets, mortar fire and again, exploding busses.
So, I'm sorry, but Garland is full of excrement and he probably knows it. Clearly, there is an Orwellian attempt here to exploit the flexibility of the English language, catastrophize a situation, and use that as a justification to persecute political opponents.
Garland, as a loyal Nazgul of the Woke Ring, is simply doing his part: Wokery, mass immigration, and mass persecution are all tools to corrode and dismantle traditional America.
For that, Garland receives this week's Jews Behaving Badly Award and a kick in the rear from Balaam's donkey.
October 5th, Update: Garland shall receive a repeated kick. He now croaks and screeches to unleash the FBI upon parents protesting against mask mandates and anti-American curriculum at school boards. This week he asked the FBI to "address" such "threats." The man is clearly obsessed with contempt towards traditional America. Oh, the toxic effluvium of Ellis Island.
August 11th, 2022, Update: Another kick for Garland. The Nazgul General, in a relentless frenzy of persecution, has coordinated and approved a previously unheard-of action to raid the Florida home of former president Trump. It is absolutely astonishing that the Department of Justice would approve of such a contemptuous step, and without providing any justification to a nation shocked by the persecution of one of its key leaders.
As of writing these lines, Garland's lackeys are still holding without bail, and in poor conditions, dozens of Jan 6 rioters who clearly pose no danger to anyone. Garland's lackeys have shown no interest in prosecuting any "social justice" rioters and have remained mute, despite possessing both moral and legal influence, in the face of lenient DAs turning America's cities into violent third-world hellholes.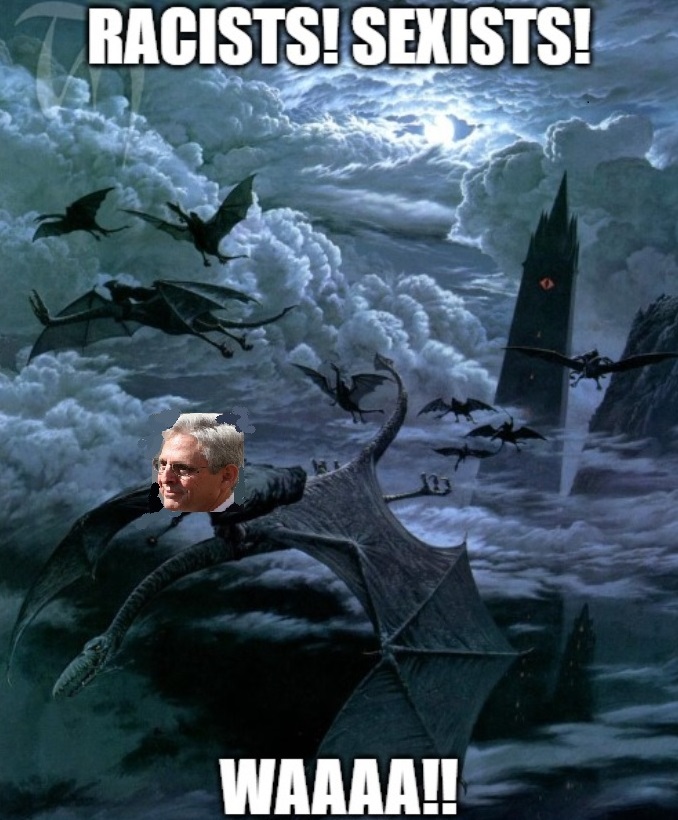 Jews Behaving Well
Our Hebrew of the week is Dr. Eyal Shahar, Professor Emeritus at the University of Arizona. Dr. Shahar is among the few academics who decided to employ their considerable skills and intellect to battle the hysterics of Covid-19.
Article by article, graph by graph, Shahar analyzes Covid fatality numbers and reaches the same conclusion: Our reaction to the pandemic has been highly exaggerated (even catastrophized, see above). The lockdowns, with their devastating effect on our lives, have had almost no effect, and at the end of the day, both in Sweden and in America, excess deaths have been extremely low or non-existent.
For his courage, Dr. Shahar wins this week's Jews Behaving Well Award, and with it a seat within David's Tabernacle. Congrats!
Follow us on Twitter!
And sign up for updates here!