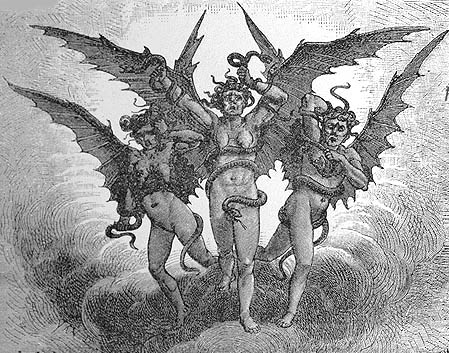 O VIRGIN DAUGHTER OF ETERNAL NIGHT! BRIEF NOTES ON THE SHE-JEW
Indeed, secular Jews vote overwhelmingly for the Left. Amongst all Jews, 67-70% expressed an intent to vote for Biden. A similar percentage expressed sympathy with the causes of "social justice" and the BLM movement.
However, looking at the gender breakdown, an interesting gap emerges: Whereas 57% of Jewish men declared their interest to vote for Biden, a whopping 75% of Jewish women professed a similar desire.
Alas, the myth of the vengeful Jewess is not entirely a myth. The vanguard horde of the progressive movement, Jewish women are a main force on the boards and activist armies of leftist organizations. Like Furies armed with snakes and torches, they roam the squalid halls of Tartarus screeching, "Racists!"